Top 5 Tips for Exploring Manitoba from Backcountry Women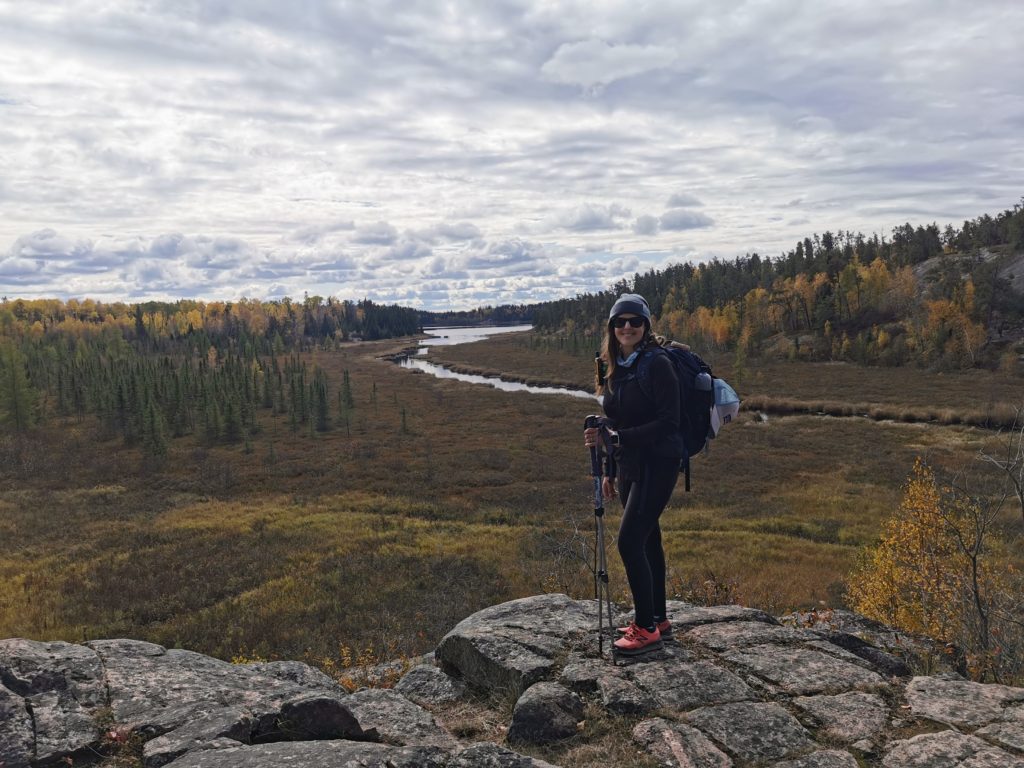 My name is Ashley Moore and I founded Backcountry Women in 2017 with the vision of creating a space for like-minded people seeking connection and adventure. Today, Backcountry Women has blossomed into a strong community of outdoors enthusiasts across Manitoba. I'm here today to share some tips to help you get the most out of your adventures!
Getting outside to hike and explore has so many benefits, it's no wonder this activity has been exploding since the pandemic. While there are many benefits to exploring nature including improvements to overall physical and mental health, there are also things to plan and prepare for so that you can have the safest (and most fun!) experience possible. Hiking is not without risks and things can go awry rather quickly. With the increase in traffic in our backcountry areas there has also been an increase in rescue efforts by search and rescue teams. An old saying goes "Hope for the best, plan for the worst…". I'd like to share some helpful info and resources so you can be better prepared next time you hit the trails!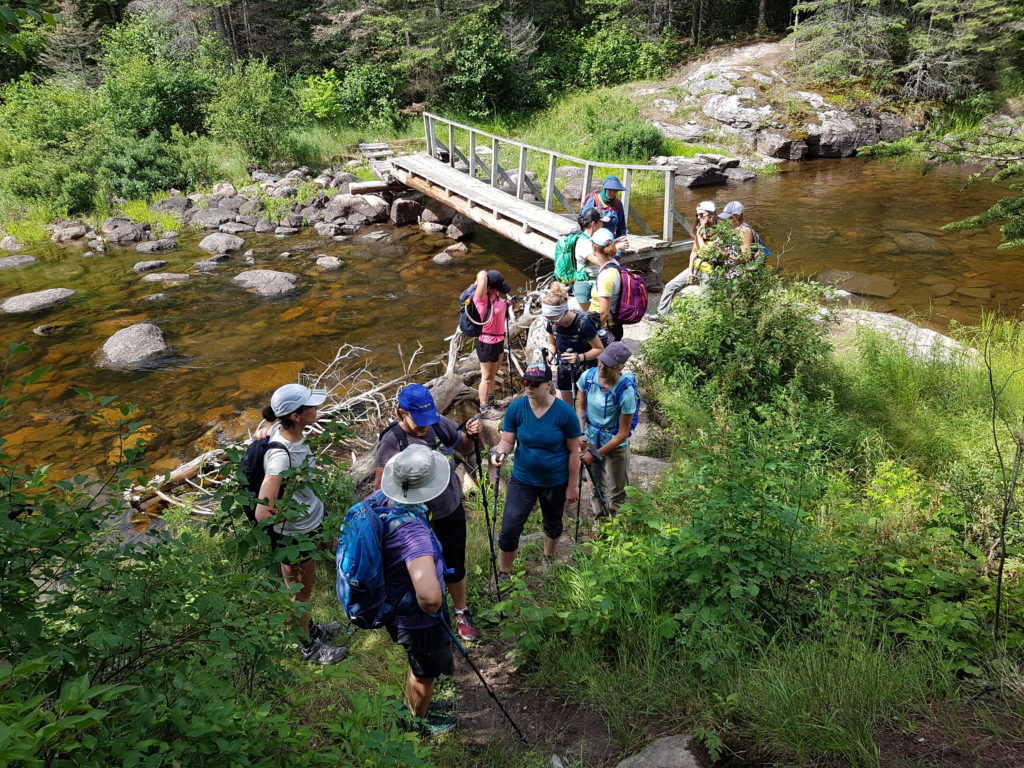 Top 5 Tips for Exploring Manitoba:
1. Choose a suitable trail – that bucket list hike can wait!
Starting small has so many benefits to building a solid foundation of experiences and skills outdoors. Pick a trail that suits the level you are at, such as a shorter hike with limited elevation changes if you are a beginner hiker just starting out. This is a great way to start getting to know your body and your limits out on the trail. If you're unsure of what trails might suit you best, join a local Facebook group dedicated to outdoor activity, such as our Backcountry Women Group, to inquire about your experience level and options or check out the All Trails app for recent reviews.
2. Set aside some time to plan
Trip planning is not something often considered, especially when you are just starting out. Some people just show up at a trail with a water bottle and hope for the best. However, there are some important considerations beforehand including: 
How familiar are you with the trail and route you'll be taking? Do you need a map, compass, and GPS, or is it a well-trafficked trail that's very well marked and easy to follow? 

What are current conditions like, including the weather and the trail itself? 

Are you using the trail appropriately for the season (for example, in winter – is the hike you're planning now a groomed ski-only trail)? A little bit of research online can go a long way. Don't hesitate to also reach out to the local Parks Office in the area if you're curious about current conditions.

Is someone you trust aware of your plan and when you're expected back? And do they know what to do if they don't hear from you?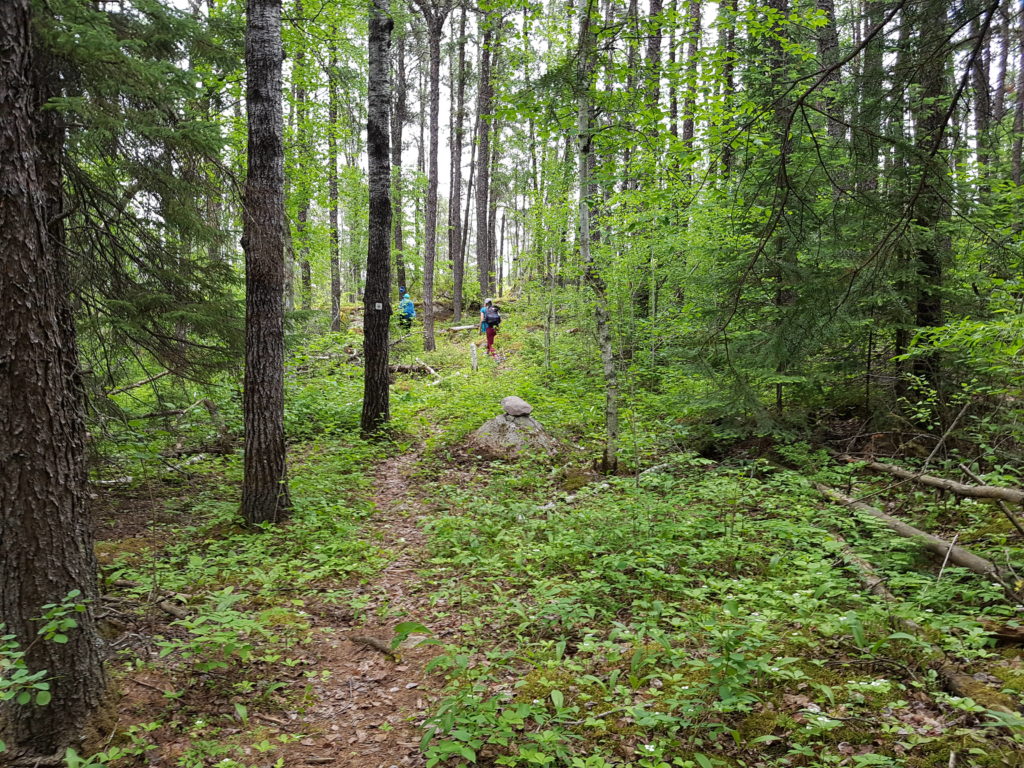 3. Carry essentials for safety – and gain some practice and knowledge to be able to use them!
If you haven't yet heard of the ten essentials of hiking, these are the supplies you should pack in your day hiking bag to minimize unexpected risks in the outdoors, and will help you tremendously if an emergency causes you to have to stay overnight in the wilderness. Depending on the remoteness of your hike and its length, the ten essentials you carry can be expanded or minimized.
You can buy all the brand-name gear you want, but without practice and seeing how it performs functionally it might not be very useful to you. Never been on a winter hike? Why not practice with your gear first around your neighbourhood with weather conditions that are less than ideal. Never hiked in a downpour with your rain gear on? Try it out walking around a park close to home before bringing it out on the trail.
I highly recommend that folks practice, practice, practice. This way things eventually become natural to you. When you go exploring with those more experienced than you, instead of relying on them to do everything for you, you can use the opportunity to learn from them. Everyone uses a different system so practice with your setup for the ten essentials, ask a lot of questions, and see what knowledge and tips others can share!
There are a variety of hazards you could encounter while on an adventure, but understanding the risks beforehand and preparing for them is key to a safer experience.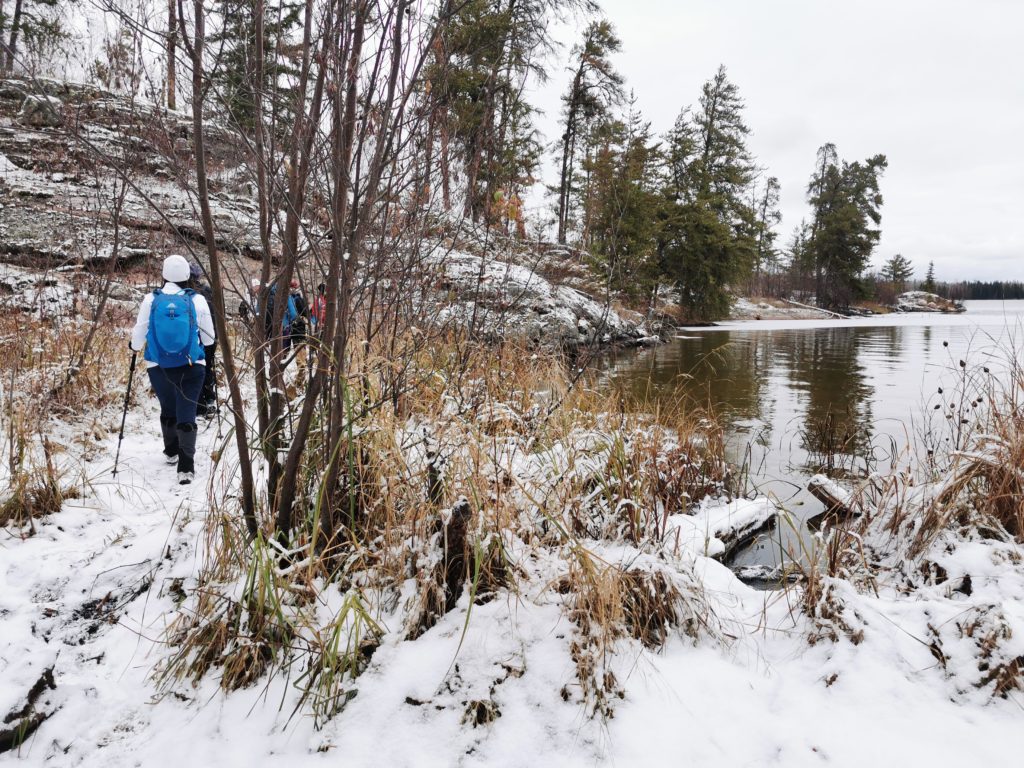 4. Layers
Venturing outside with a good layering strategy will help you regulate comfort by adding or removing layers as your activity level or the weather changes. Temperatures and conditions can change quickly and unexpectedly!

Dressing correctly is key to comfort on your hike. Opt for synthetic clothing choices vs cotton – it gets damp and stays that way leaving you uncomfortable and potentially cold. Lastly, pack an extra warm layer beyond what you think you'll need (preferably something that will do double duty by blocking wind too).
5. Grow your knowledge
Are you interested in learning more in-depth information on the topics above? Check out Backcountry Women's new digital Prairie Essentials Guidebook with a wealth of information on what to pack each season, layering and choosing footwear appropriately for your activity, what to know before you go, planning for your adventures, plus so much more including a sample packing list! Visit backcountrywomen.com/Store to get your copy.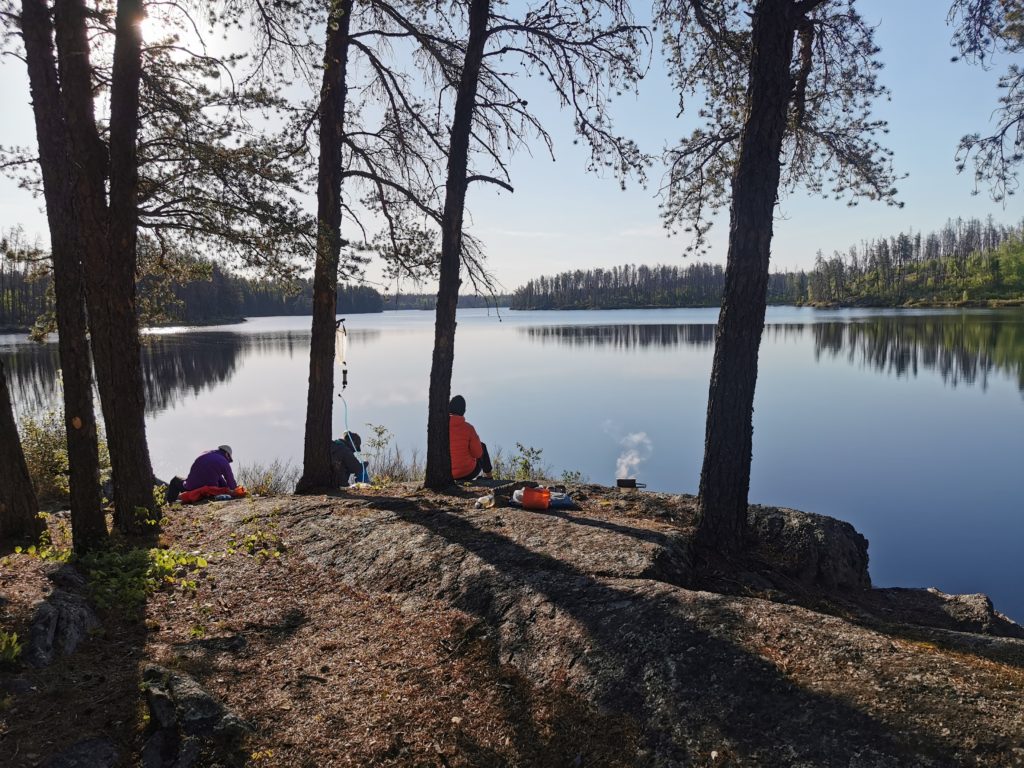 If you're looking to gain some new skills and build your confidence, Backcountry Women's activities, workshops and courses provide a great space for women and other marginalized genders to learn from and support one another. Come join us for an event to connect with other like-minded individuals and grow your knowledge of the outdoors. It's a wonderful way to learn and build experiences while connecting with great people!
We also have a ton of online resources available and do our best to share valuable tips and information on a regular basis. Find us on Instagram and Facebook @backcountrywomen, or visit our website backcountrywomen.com for additional resources as well as information regarding Backcountry Women events and memberships. We also have some carefully-curated YouTube Playlists full of information about Meal Prep Ideas, Leave No Trace Information, Gear & Layering, General Outdoor Tips, and more!
One final note I'd like to sign off with – the beautiful trails we love will only stay beautiful if we all do our part to care for our natural spaces. Take time to research the Leave No Trace's Seven Principals and follow them as best as possible. It's up to every person out on the trails to take care of nature so it can take care of us.
Happy trails everyone!