3 Canoe routes in the Whiteshell
Whiteshell Provincial Park is one of Manitoba's premiere outdoor recreation spots, but you already knew that – didn't you!
A mere hour and a half from Winnipeg, the park offers excellent backcountry hiking, canoeing and camping opportunities. If wilderness adventures are your thing, there are over 270 000 hectares of picturesque Precambrian Shield country for you to explore. Pitch your tent in the rugged forest. Canoe the unspoiled rivers and lakes. See the shimmering northern lights. Discover our pristine lakes and glorious sandy beaches.
Backcountry hiking, canoeing and camping can be an exciting experience, but it is certainly not suitable for everyone. Trails can be challenging and are intended for experienced outdoorspeople. Backcountry hiking and canoeing is not recommended for beginners or children. And of course: research weather, always tell someone where you are going and when to expect you back, and consult safety resources before departure.
Easy:
Caddy Lake Tunnels
This beautiful canoe route begins right the shores of Caddy Lake. From here it is only a one and a half mile paddle by canoe/kayak or cruise in your boat to the first rock tunnel, which leads into South Cross Lake. For those who are paddling this would make a perfect afternoon trip to go out, see the first tunnel, pull up on shore at one of the campsites to have some lunch and head back. For those who would like to spend the day, one could continue on to the second rock tunnel, which leads into North Cross Lake, approximately 3 miles from the first tunnel. These man made tunnels were blasted through the solid granite rock when the railways were put in to allow the natural flow of water for the Whiteshell river system. These lakes have beautiful private campsites that are on a first come first serve basis. Each site has a picnic table and fire pit which are perfect just to stop for lunch or camp the weekend. North Cross Lake leads to a portage into Sailing Lake, which is just a short lift over. This point is approximately 7 miles. This is where one would turn around for the day. The more adventurous could continue on the Caddy Lake canoe route which is a 105 mile round trip!
For more information or to rent canoes or boats, visit Caddy Lake Resort or Green Bay Resort.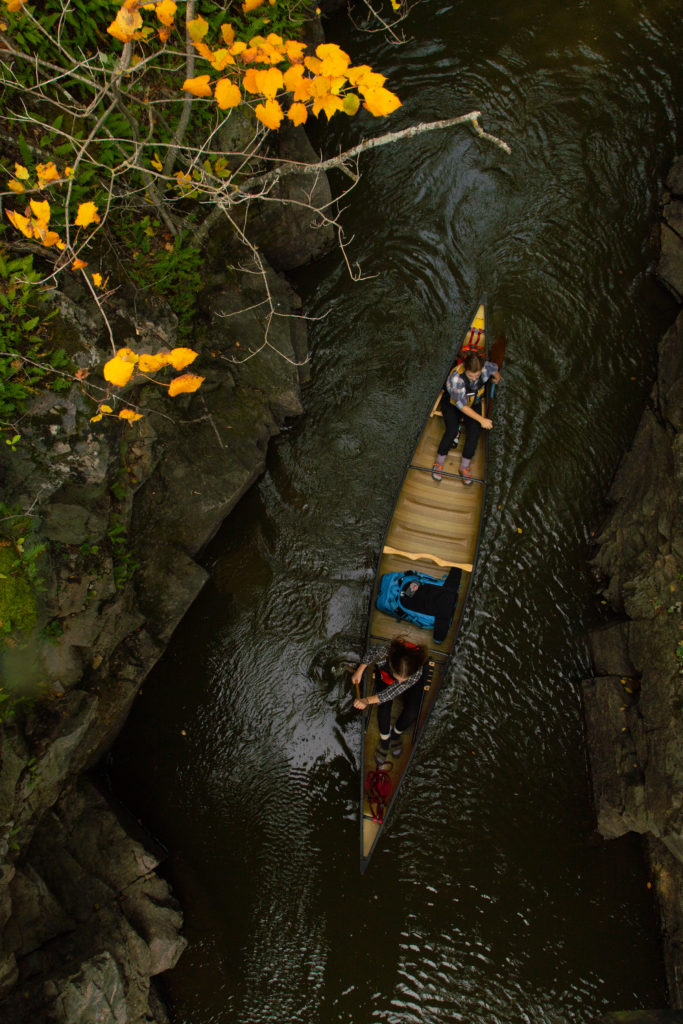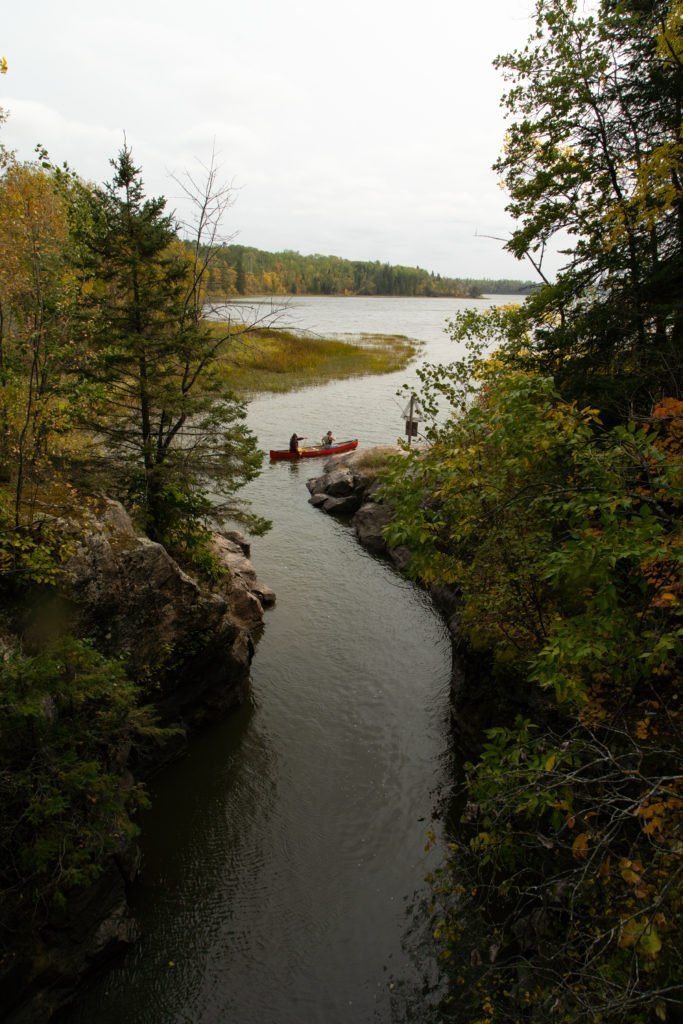 Intermediate:
Frances Lake
This pleasant paddle leads to a secluded camping spot situated on Frances Lake. There are three short portages as you follow Hansons Creek past beaver lodges and picturesque wetlands.
Length, return: 17 km
Start/end: PTH 44, 16 km east of Rennie, Manitoba
For more information, check out this backcountry trip planning guide or this helpful trip documentation.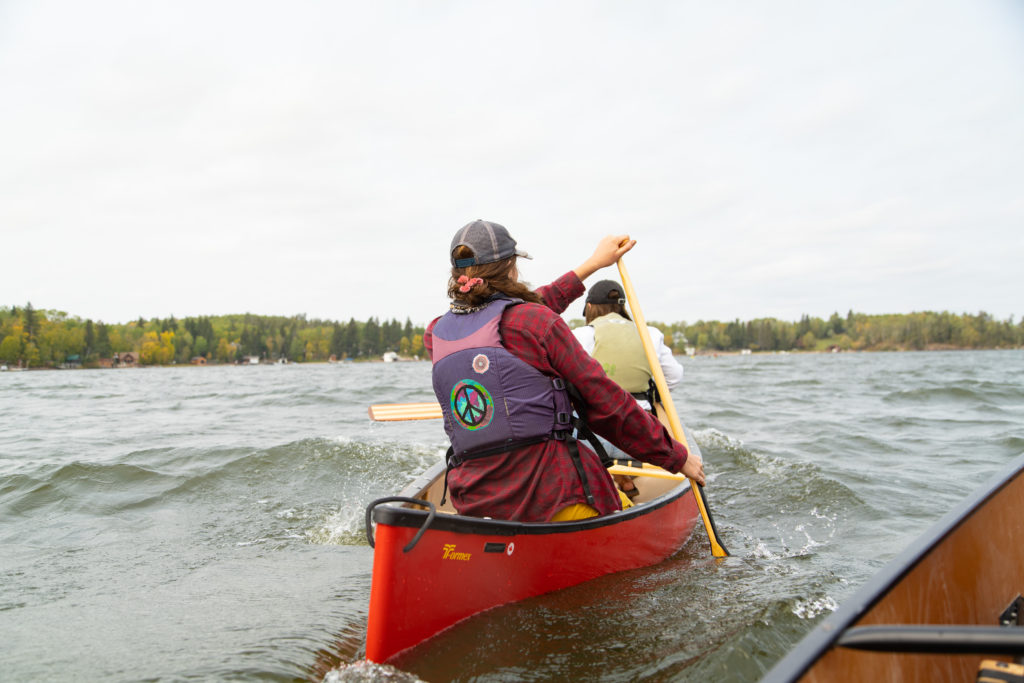 Advanced:
Whiteshell River 
A round trip on the Whiteshell River begins at tranquil Caddy Lake and winds throughout Whiteshell Provincial Park. From the ducks of Mallard Lake to the rushing river rapids to the rocky cliffs and boulder-strewn shores, this route will exhilarate and delight you. Camping and fishing opportunities abound. A challenging route recommended for experienced canoeists. Note: When water levels are high, the tunnels on Caddy and South Cross lakes may be closed because they are impassible and dangerous. Check with Manitoba Conservation before departing.
Length, return: 161.7 km
Start/end: Caddy Lake on PTH 44
Destination: via Big Whiteshell Lake, allow 3 days; via Nutimik Lake, allow 6 days
For more information, check out this backcountry trip planning guide or this resource.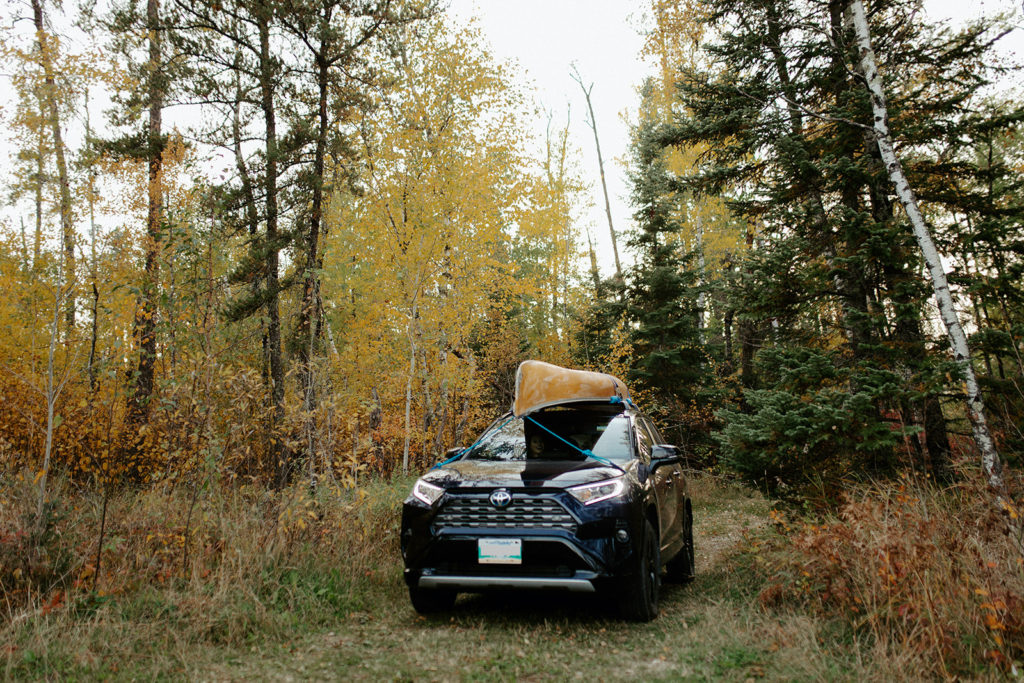 Interested in more paddling information? Check out this extensive paddling resource covering the park and much of South Eastern Manitoba.